Cabinet Handles, Cabinet Knobs, Towel Holder, Cabinet Leg, Door Stopper
Chang mei Co., Ltd.
Tel: 886-4-7526206
Fax: 886-4-7612744
No. 21-7,Changma St., Mahsin Village, Hsiushui Hsiang, Changhua Hsien, Taiwan
Chang-Mei , founded in 1984, has been exclusively involved in the manufacture of SOLID BRASS HANDLES & KNOBS.
In 1993, the company was expanded and the enlargement of our new factory was made Later on, we have consecutively developed ZINC-ALLOY, ALUMINUM,and STEEL HANDLES & KNOBS as well as some other furniture accessiries. All these products mentioned above are carefully designed and supplied for the needs of both the furniture manufacturers and DIY markets in Europe, the Americas, Middle East, Asia, etc.
Thanks to all of your continuous support and patronage,our company sales have been increasingly rising.
To express our highest gratitude for your support, from now on, we will still hold on to our consistent management style of quality, sincerity and reputation as always.
And we do wish for your consistent support and advice as always.
Production line

Production line
Show room & Offce

Show room & Offce
Company Appearance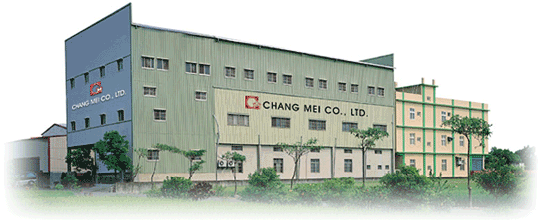 Company Appearance